Creating the perfect team requires time and specific skills; therefore, choosing the ideal candidates for that team signifies an exhaustive search. For that reason, at Direct Line Global, we prioritize our recruitment department. They help us hand-pick every new member who joins our adventure to deliver high-quality work performance for our clients.
Some of the Human Resources department's responsibilities allow any company's workforce to function and work properly. A Recruiting Manager starts conducting interviews with job applicants and creating a shortlist of suitable candidates. In addition, constant communications are held between different departments to coordinate with managers to forecast future hiring needs.
We decided to spot one of our extraordinary members, Aliya Lee. She started her career path with us over three years ago as a Senior Recruiter / Service Delivery; however, her excellent performance, skills, and drive recently promoted her to the current role of Recruiting Manager. Aliya now plays a massive part in building our ever-growing recruiting team and helps Direct Line Global with recruiting process improvements.
Let's learn more about Aliya, her experience as a Direct Line Global employee, how she empowered our recruitment processes, and insights about her personal life.
What does a typical day look like for you working at Direct Line Global?
My day consists of a volume of different tasks and problem-solving. It requires thoughts around planning, process improvement, relationship building, and company branding exposure with applicants I connect with. I can start my day with a simple task of ensuring accurate information within our ATS system, attending multiple meetings around manpower planning, or conducting numerous screens on applicants who are interested in working for Direct Line Global. I help ensure our team goals are met, and all recruiting operations processes are mapped out and followed. I also oversee our APAC recruiting efforts, working with our Asia team.
What kind of education and training did your career require? What do you think is needed to be successful in your role?
Aside from constantly improving my recruitment skills, I have had the opportunity to participate in leadership training programs that helped me become a good leader and learn more technical skills with data reporting. In my opinion, to succeed in this role, I have to keep an open mind of remembering it's never too late to learn a new skill, and that's helped me work towards being a better employee in my role.
Constant improvement is the key to success, and we recognize the importance of a healthy work environment. So, what would you like to say to someone interested in applying at Direct Line Global?
Direct Line Global provides an excellent opportunity to obtain the skill sets you want to develop or learn. In addition, you get to work with wonderful people from various backgrounds and have a knowledgeable, supportive leadership team whom all share a common goal of succeeding.
We have a glimpse of how you are in the professional aspect, but how is Aliya at home? What are your interests outside of work?
Dogs, animals, traveling, and good food. I intend to live my life enjoying the unconditional love animals provide, traveling the world to explore other cultures, and partaking in excellent food from creative chefs.
That sounds lovely! Can we know a surprising or fun fact about you?
I used to be an extremely shy introvert, and if you ask those who know me now, they will paint an opposite picture of who I am.
We can all agree that we can grow, evolve, and change. So, to conclude this interview, could you give your peers' career advice?
Nothing comes easy. Working hard will have rewards within the proper time. But working hard also requires finding a good balance to maintain good mental and physical health; find the happy medium.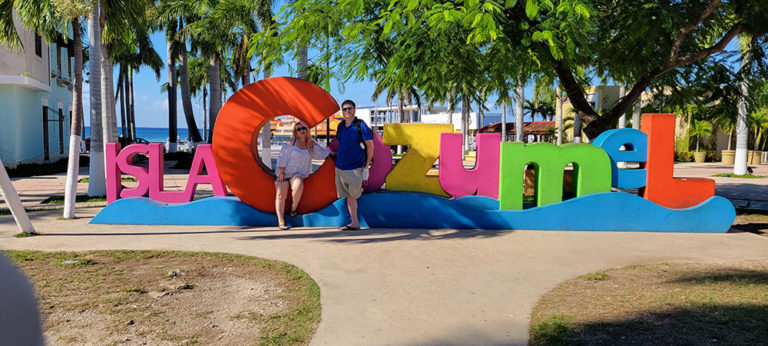 It's undeniable that to give our best performance at work and in our personal life, it is crucial to find that balance that Aliya refers to. Splitting your time smartly and finding stability between your personal and professional aspects is what it takes to live in peace with your surroundings.
We appreciate Aliya's hard work and dedication she has put into her role since the first day. Her contributions greatly impacted our business growth, expanding our team by increasing the number of employees, measuring work efficiency, and designing a performance management strategy accordingly. Which helps the employees feel more accomplished and rewarded for their work and effort.
At Direct Line Global, one of the pillars we care about more is our people. We acknowledge their commitment and drive to enhance our mutual success. To that end, we provide training programs and certifications to our members, making them improve their skills and knowledge. Learn more about our incredible members, their role, the impact of Direct Line Global on their lives, and some fun facts about them in our segment: A Day In The Life Of.
Thanks to Aliya for sharing part of her life with us!