Dustin is currently the Site Operations Manager at one of our Meta locations and has been with Direct Line Global for over seven years. Working as a Site Operations Manager, one of his responsibilities is to enhance the operational procedure, systems, and principles in information flow and management. Learn more about Dustin Powell, who has been helping us reach our goals for years.
He is responsible for supervising construction sites and running construction projects to ensure efficient operations safely. This role requires a hand of skills due to the compromise and responsibilities: tolerance, patience, and organization skills are a must. At Direct Line Global, we work with highly trained and experienced Site Operations Managers who represent the DL Global brand with their work.
Dustin shared his experience working at Direct Line Global, his life outside work, and what it takes to be a Site Operations Manager.
Powell shares his daily duties with us: "I start my day by elaborating on my daily routine. Most days, I am in meetings for most of the day. Between meetings, I connect with my team to get status updates on projects, work on financials and forecasting, and help with any issues that arise."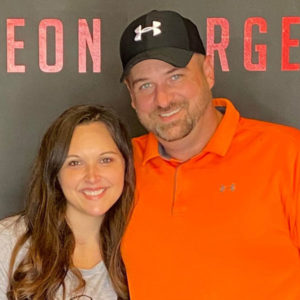 What do you love more about your role?
I love mentoring my team, watching others excel in their skills, and being part of their growth by helping them achieve bigger and better things within the company.
How did your adventure with Direct Line Global start, and what would you recommend to any professional that would like to join the team?
I started my career as a technician; then I moved into troubleshooting, which later followed by becoming a lead. After that, I moved into the Foreman role and Project Manager. Finally, since Direct Line Global needed more Project Managers, I moved into my current role as a Site Operations Manager.
I joined Direct Line Global as a stepping stone to what I thought I wanted to do, and what I found instead was a career path. My advice is not to chase money, chase passion. Money can come afterward, but if you hate what you do, it will make you miserable. We spend more time at work than at home, so don't spend that time hating what you do.
We couldn't agree more, but did you take any training for your career? What do you think is needed to be successful in your role?
My role didn't require anything specific. It takes particular skill sets to succeed. To succeed in this role, you must understand that this is a support role. You help with planning, provide guidance, and correct course when things are not heading in the right direction. You take all the responsibility but give your team all the credit.
We recognize that balancing work and personal life matters to a healthy lifestyle, so what do you like doing in your spare time?
Well, I am a family man. I've been married for 14 years to my beautiful wife, with whom I have three children, so I love spending quality time with my family.
Lovely! Finally, could you share a fun fact about yourself with us?
In my role, I must keep a certain level of professionalism; that's why many people have commented that I am always serious and focused on work. However, when I get home, I am a goofball. I like joking and playing around with my kids.
At Direct Line Global, one of the pillars we care about more is our people. We acknowledge their commitment and drive to enhance our mutual success. To that end, we provide training programs and certifications to our members, making them improve their skills and knowledge. Learn more about our incredible members, their role, the impact of Direct Line on their lives, and some fun facts about them in our segment: A Day In The Life Of.
We value and recognize Dustin's constant hard work and dedication since day one, which lead to where he is right now. To showcase his expertise, check out Dustin's latest work and how his skills helped him deliver the performance needed to build a Data Center retrofit project for the most prominent social networking company.
Thank you for sharing part of your life with us!